Chichibu Distillery is owned by Venture Whisky and was  founded by Ichiro AKUTO,  grandson of the founder of the now-closed Hanyu distillery. The distillery started its operations in February, 2008 and has been making single malt whisky influenced by the local climate.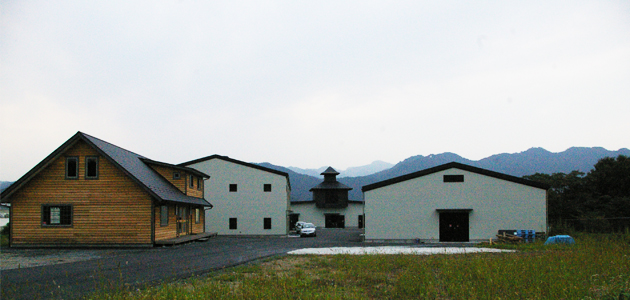 Chichibu Distillery was established in Chichibu City, in Saitama Prefecture, around 100km north-west of Tokyo. There is a small mill, a mash tun, washbacks made with  Japanese  oak (Mizunara) and a pair of  small copper pot stills, manufactured by Forsyths of Elgin, Scotland.
The  distillery was built upon a small hill about half-an-hour's drive from the centre of  Chichibu City.  The environment in the area is hot and humid in the summer but extremely cold in the winter with the temperature dropping to below zero in the evenings and early morning.  Such an extreme environment is said to have an enormous influence on the aging of whisky, and because of that, Chichibu Distillery's whiskies are fruity and well-balanced despite their short aging periods.
Although small in scale, the Chichibu Distillery has big dreams and ambitions. Every year their staff travel to the UK to study floor-malting; they then utilize this knowledge to malt barley from Saitama Prefecture at the Chichibu Distillery. Locally produced and malted barley has only accounting for a small part of their production up to now, but is already being used in the making of the Chichibu Single Malt. Whilst faithfully following traditional Scotch whisky production methods, the distillery is trying to carve out its own distinctive character nurtured by Chichibu's natural environment.  Day in, day out, various types of casks are being tried out in search of the unique identity best suited to Chichibu.
The current main brands include a vatted malt called "Double Distilleries", produced by blending malts from Hanyu Distillery and Chichibu Distillery, "Wine Wood Reserve" and "Mizunara (Japanese oak) Wood Reserve". In addition, single malts such as "Chichibu The First 3 Years Old", "Chichibu The Floor Malted 3 Years Old" and "Chichibu The Peated", have recently been released in limited quantities.  All of these labels are enjoying a glowing reputation, both domestically and overseas,  and have won numerous awards, keeping them in the spotlight for whisky fans the world over.
*Visitor Tours are not available.
Main Products
Ichiro's Malt Malt & Grain White Label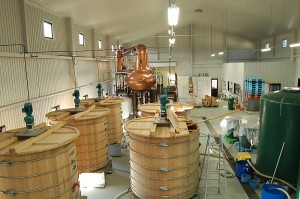 Ichiro's Malt Malt & Grain Premium Black Label
Ichiro's Malt Double Distilleries
Ichiro's Malt Wine Wood Reserve
Ichiro's Malt Mizunara Wood Reserve
Ichiro's Malt Chichibu The First
Ichiro's Malt The Floor Malted
Ichiro's Malt The Peated
Ichiro's Malt 23 years old
Ichiro's Malt Card Series
Ichiro's Choice Single Grain Kawasaki
Distillery Address
Address:Midorigaoka 49, Chichibu, Saitama
Post-code:368-0067
Tel:0494-62-4601
Opening hours:9:00 〜 17:00
Holidays:Uncertain, New Year
Access
Nearest Station:Minano Sta. (Chichibu Line) / Seibu-Chichibu Sta. (Seibu Line)
Travelling from Tokyo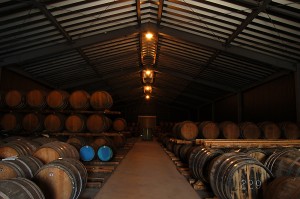 【By Train】
●15 minutes by taxi from Minano Sta.
●20 minutes by taxi from Seibu-Chichibu sta.
Tokyo Sta. — Tokyo Metro Marunouchi Line (20 min.) →Ikebukuro Sta.
Ikebukuro Sta. — Seibu Line "Chichibu Limited Express" (1:20) →Seibu-Chichibu Sta.
Seibu-Chichibu Sta. — TAXI (30 min.) → Chichibu Distillery
Expected journey time : Around 2 hours
Estimated cost : Around 6,500 Japanese Yen
【By Car】
●Get off the Kanetsu Expressway at Hanazono I.C. then take the Minano-Yorii Expressway.
At the end of the expressway, turn to the left, towards the Midorigaoka Industrial Estate.
| | |
| --- | --- |
| Owned by | Venture Whisky Limited |
| Founder | Ichiro Akuto |
| Founded in | 2004 |
| Establish in | 2007 |
| Number of Pot Stills | 2 |
| Number of Washbacks | 8 |
| Material | Mizunara |
| Number of Warehouse | 2 |
| Warehouse Type | Dunnage |
| Distillery site area | 165,820㎡ |
| Number of Staff | 7 |
| Visitor Centre | None |
| Visitor Tours | For professional customers only. Please enquiry in advance. |
| English Guidance | Available |
| Facilities | None |
| Website | None |
Travel Guide around the distillery(Link to Trip adviser)


Reviews