In 1985, Hombo Brewing ("Hombo Shuzo"), a Japanese "shochu" maker from Kagoshima Prefecture on the island of Kyushu, founded the Shinshu Distillery in Miyata village in Nagano Prefecture as a base for the production of whisky and brandy. Production was sold under the brand name of Mars Whisky.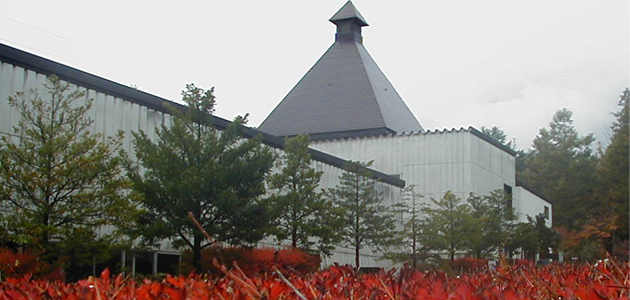 The distillery, which used to produce whisky only during winter, as it also produced other distilled liquors such as brandy, halted its whisky production in 1992, due to sluggish demand. In 2011 production was resumed following the recovery of the whisky market first seen in 2007. The pot stills, moved from the Yamanashi Plant, were designed by Kiichiro Iwai, based upon the records left by Masataka Taketsuru, and, in fact, closely resemble the straight-head stills used at the  Yoichi Distillery.
Miyata village is 798 meters above sea level. It is a cold district where fog often occurs and the temperature falls below -15 degrees Celsius during the winter months. Produced from water that has passed through granite rock and is high in natural minerals, the whisky has a full and balanced flavor.
At the distillery shop, complimentary sampling of whisky, beer and wine is available, in addition to the tasting of beer from the neighbouring Minami-Shinshu  Komagatake Brewery for a small charge.
Main Products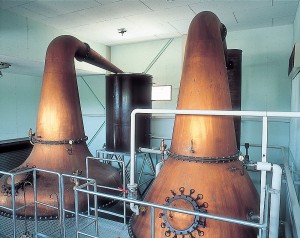 Mars Amber
Mars 3&7
Maltage Komagatake Pure Malt Whisky 10 years old
Distillery Address
Address:Miyatamura 4752-31, Kami-inagun, Nagano
Tel:0265-85-4633
Post-code:399-4301
Opening hours:9:00 〜 16:00
Holidays:Saturday, Sunday, Holidays, New Year(31th Dec.~ 3rd Jan.),
*Please enquiry about additional holidays in advance.
Guided Tour
Duration Time …… Approx. 30 min (The tour includes viewing of the warehouse and still house, as well as a tasting).
Receprion …… 9:00~16:00
[Personal Free Tour] … Booking : Necessary (Please book at the Distillery Shop.)
[Group Guide Tour : More than 10 participants]… Booking : Necessary (Please enquiry in advance.)
Access
Nearest Station : JR Komagane Sta. or JR Miyata Sta.
Travelling from Tokyo:

Tokyo — JR Chuo Line for Hachioji (15 min.) →
Shinjuku Sta. — JR Chuo Line "Azusa" Limited Express for Matsumoto (2:30) →
Okaya Sta. — JR Iida Line for Tenryukyo (1:10) →
Miyata Sta. — TAXI(10 min.)→ MARS Shinshu Factory
Expected journey time : Around 4 hours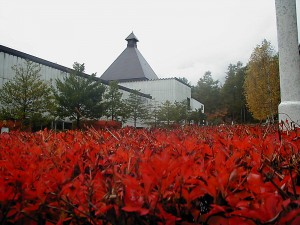 Estimated cost : Around 8,000 Japanese Yen
【By Train】
●10 min from Komagane Sta. or Miyata Sta. by taxi.
【By Car】
●5 min. from the Komagane I.C. of the Chuo expressway.
【Parking Capacity】
●20 cars  (around 6 large buses can be parked.)
| | |
| --- | --- |
| Owned by | Hombo Shuzo Limited |
| Founder | Matsuzaemon Hombo |
| Founded in | 1872 |
| Established in | 1985 |
| Number of Pot Stills | 4 |
| Number of Washbacks | 5 |
| Material | Cast Iron |
| Number of Warehouse | - |
| Warehouse type | Rack |
| Distillery site area | 30,000㎡ |
| Number of Staff | 9 |
| Visitor Centre | None |
| Visitor Tour | Available for free |
| English Guidance | Not availavle |
| Facilities | Shop |
| Website | http://www.hombo.co.jp/ |
Travel Guide around the distillery (Link to "trip advisor")


Reviews