[UPDATED!] Suntory's second distillery was established in 1973, the 50th anniversary of the opening of the Yamazaki Distillery, with the aim of creating a new single malt brand.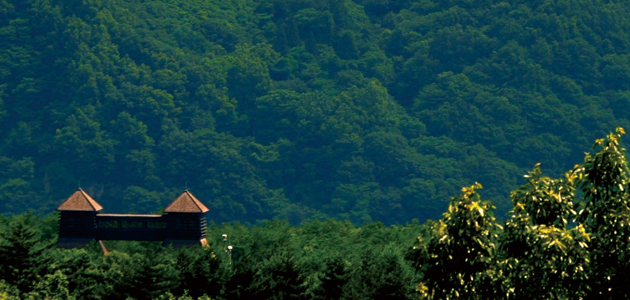 Latest Information (June 2013)

 The New facilities for Grain Whisky making was launched in May 2013, which is 40th anniversary of Hakushu Distillery.
They can make various types of grain whisky with small column-still, and new Hakushu grain whiskies will bring diversity of their products in future.
Click here to the further report. (in Japanese)
The spirit produced at the 858,000 square metre site, located in a forest at the foot of Mt. Kaikomagatake in the Japanese Southern Alps, has a light and mild taste.  The production water is especially soft and pure, having passed through layers of ancient granite rocks, and is also bottled by the company. 
With the distillery located within the Kai Forest, the company's single malt is being produced in an environment unique in the world of distilling. The forest setting  contributes to their whiskies being often described  with nature-evoking phrases such as "the fragrance of the forest" or "the smell of herbs". Hakushu is also known as being a distillery very close to nature because of the bird sanctuary located within the site.
As at the Yamazaki Distillery several different styles of spirit are produced by utilizing different combinations of the six wash and six spirit stills, two of which were renewed in 2005.  The main products from the distillery are "Hakushu", "Hakushu 10 Years Old", "Hakushu 12 Years Old" and "Hakushu 18 Years Old".  "Hakushu Heavily Peated", with its distinctively delicate, sweet and smoky aroma, is released only in limited quantities. Helped by the original flavour of the whisky, "Highball with the fragrance of the forest", made with Hakushu Single Malt, has become popular in recent years, especially amongst younger the generation.
Hakushu Distillery, like Yamazaki,  is well maintained and has a full range of facilities to welcome visitors, such as a safe guided-tour route, a seminar room and a visitor centre, attracting coach-loads of tourists throughout the year. 
Main Products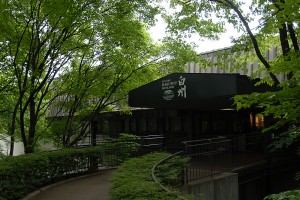 Hakushu
Hakushu 10 years old
Hakushu 12 years old
Hakushu 18 years old
Hakushu 25 years old
Hakushu Heavily Peated
Distillery Address
Address : Torihara 2913-1, Hakushu-machi, Hokuto city, Yamanashi Prefecture
Post code : 408-0316
Tel: 0551-35-2211
Opening hours : 9:30 ~ 16:30
Holidays : New Year, Factory Holidays, Extra Holidays
Guided Tour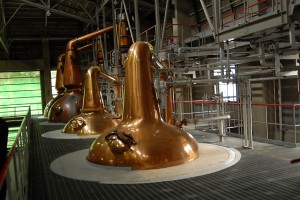 Duration Time …… Approx. 60 min. (The tour includes viewing of the production  process and a tasting.)
Reception …… 9:00~15:00 (Every 1 hour. Every 30 min on Saturday and Sunday.)
Booking …… Necessary (Book at least 1 day in adavance.)
*2~50 participants
*Priority is given to internet bookings.
Access
Nearest Station : JR Kobuchizawa Sta.
Travelling from Tokyo:
Tokyo Sta. ― JR Chuo Line for Hachioji (15 min.) →
Sinjuku Sta. ― JR Chuo Line "Azusa" Limited Express for Matsumoto (2:30) →
Kobuchizawa Sta. ― TAXI (20 min.) → Hakushu Distillery
Expected journey time : Around two and a half hours
Estimated cost : Around 8,000 Japanese Yen
【By Train】
●10 min. from Kobuchizawa Sta. by taxi.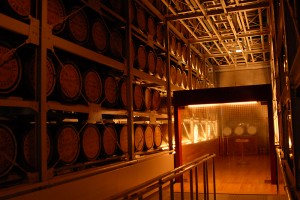 【By Car】
●15 min. from the Kobuchizawa I.C. of the Chuo Expressway
【By Bus】
●Get off at the Matsubara-ue Stop from Nirasaki Sta.
[Time Table for the Distillery]
8:38、10:15、13:25、16:45、18:00、△19:11
[Time Table for the Nirasaki Station from the Distillery]
△6:53、7:31、9:32、11:12、14:17、17:35
【Parking Capacity】
●200 cars
Detail Information
| | |
| --- | --- |
| Owned by | Suntory Liquors Limited |
| Founder | Shinjiro Torii |
| Founded in | 1899 |
| Established in | 1973 |
| Number of Pot Stills | Washstills : 6 / Spiritstills : 6 |
| Number of Washbacks | 18 |
| Material | Douglas fir |
| Number of Warehouse | - |
| Warehouse type | Rack |
| Distillery site area | 82ha |
| Number of the Staff | - |
| Visitor Centre | 9:30 ~ 16:30 |
| Visitor Tour | Available for free. |
| English Guidance | Not availavle |
| Facilities | Shops, Exhibition, Tasting bar (with a charge), The "Bird Sanctuary" Park |
| Website | http://suntory.jp/HAKUSHU_D/ |
Travel Guide around the distillery(Link to "trip advisor")