Yamazaki was Japan's first malt whisky distillery, established in 1923 by Shinjiro Torii, the founder of Suntory and one of the fathers of Japanese Whisky, on a site chosen for the quality of its water source and its suitability for cask maturation.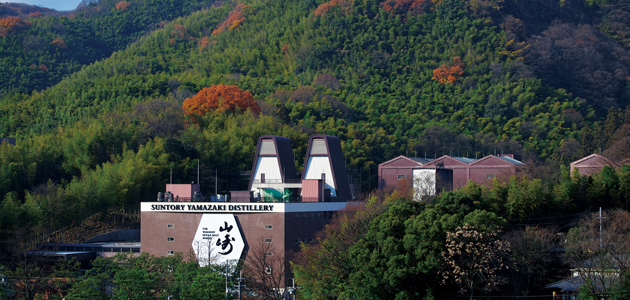 The production of an unblended single malt whisky began with the addition of new facilities in 1989 when Suntory celebrated the 90th anniversary of the company's establishment.
Soft water from Mt. Tennozan, so well suited to whisky making that it is known as "Rikyu no Mizu" ("Water of the Imperial Villa"), is used for the mashing process. This water is so highly regarded as drinking water that even the renowned tea ceremony master, Senno Rikyu, is said to have built a tea ceremony house there to make tea. The water has also been chosen as one of the "Selected 100 Exquisite Waters of Japan". In addition, the fog that rises up from the nearby river is believed to keep the moisture level in the area perfect for whisky aging. The local climate is relatively mild for most of the year, punctuated by an extremely hot summer.
The distillery is one of the biggest in Japan with 17 wash backs and 12 pot stills, and is visited by tourists from all over the world, thanks to its impressive visitor centre and free tasting room. Furthermore, in the tasting bar, visitors can, for a small cost, enjoy various cask samples which are only available in the distillery, including a malt aged in Japanese oak casks ("mizunara").
Currently the main brands sold  are "Single Malt Yamazaki", "Single Malt Yamazaki 10 Years Old", "Single Malt Yamazaki 12 Years Old" and "Yamazaki 18 Years Old". The Single Malt Cask Series, which is only released in limited quantities, is also very popular.
Yamazaki
Yamazaki 10 years old
Yamazaki 12 years old
Yamazaki 18 years old
Yamazaki 25 years old
Yamazaki Sherry Cask
Yamazaki Bourbon Barrel
Yamazaki Puncheon
Yamazaki Mizunara
Distillery Address
Address : Yamazaki 5-2-1, Shimamoto-cho, Mishima-gun, Osaka
Post code : 618-0001
Tel. : 075-962-1423 (9:30〜17:00)
Opening hours : 10:00 〜 16:45
Holidays : New Year, Factory Holidays, Extra holidays
Guided Tours
A tour guide will introduce Yamazaki's production process.
Duration Time …… About 60 min. (The tour includes a viewing of the production  process and a tasting.)
Reception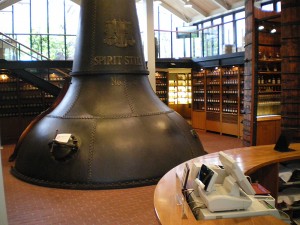 …… Weekdays 10:00 ~ 15:00 (every 1 hour)
…… Saturday, Sunday and Holidays 10:00 ~ 12:00 (every 1 hour)
Booking ……  Necessary (Book at least 1 day in advance.)
*Numbers of participants / 2~50
*Priority is given by the booking on internet.
*English, Chinese and French headphone guidance is available. Please enquire when booking.
Access
Nearest Station : JR Yamazaki Station or Hankyu-Oyama Sta.
Travelling from Tokyo
Tokyo Sta. ― Tokaido Shinkansen "Nozomi" Super Express (2:20) →
Kyoto Sta. ― JR Tokaido Line for Nishi-Akashi (15 min.) →
Yamazaki Sta. ― On foot (15 min.) → Yamazaki Distillery
Expected journey time : Around 3 hours
Estimated cost : Around 14,000 Japanese Yen

【By Train】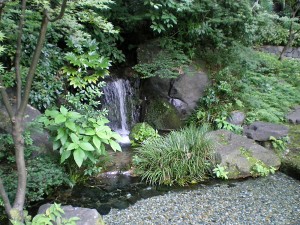 - from Osaka -
●JR Osaka Sta. ~ JR Yamazaki Sta. (25 min.)
●Hankyu Umeda Sta. ~ Hankyu Oyama Sta. (40 min.)
- from Kyoto -
●JR Kyoto Sta. ~ JR Yamazaki Sta. (15 min)
●Hankyu Kawaramachi Sta. ~ Hankyu Oyama Sta (25 min.)
【Parking Capacity】
Please ask.
Detailed Information
Owned by
Suntory Liquors Limited
Founder
Shinjiro Torii
Founded in
1899
Established in
1923
Number of Pot Stills
Washstills : 6 / Spiritstills : 6
Number of Washbacks
17
Material
Douglas fir / Stainless
Number of Warehouse
-
Warehouse type
Dunnage / Rack
Distillery site area
11ha
Number of Staff
-
Visitor Centre
10:00 〜 16:45
Visitor Tours
Available (Booking necessary)
English Guidance
Not available
*Headphone guidance available (English, Chinese, French)
Facilities
Shop, Tasting bar (with a charge), Museum
Website
http://suntory.jp/YAMAZAKI_D/